We are a dental practice devoted to working alongside you to protect, enhance and restore the natural beauty of your smile.
High Standards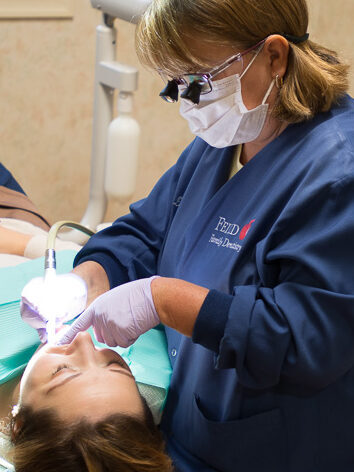 We have a very high standard of excellence for all of the care we provide. We are very thorough in the training and education of our staff, and work with them continually to ensure the care they deliver is the best it could possibly be. We also hold ourselves to the highest standards of education and excellence, because we know that's what our patients deserve.
Education and Prevention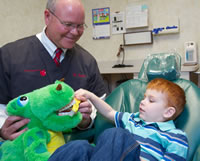 We truly believe that preventative care and education are the keys to great dental health. We seek to provide proactive dental health care to all of our patients, rather than only providing reactive correction of problems. We focus on thorough exams — checking the overall health of your teeth and gums, performing oral cancer screenings, taking x-rays when necessary, and so on. But we also help teach you how you can do your part to maintain the beauty of your smile. When you come to our practice, you can expect to learn the best practices for taking care of your unique smile. We strive to be your partners in health, rather than just provide reactive treatments.
Uncompromising Safety
We take every possible step to ensure proper infection control in our office. To protect our patients and ourselves, we strictly maintain sterilization and cross contamination processes using standards recommended by the American Dental Association (ADA), the occupational Safety and Health Administration (OSHA), and the Center for Disease Control (CDC).
A Positive Experience
Finally, we strive to ensure a positive experience for our patients by treating them as truly special individuals. We know how difficult a visit to the dentist can be, or how uneasy it may make some patients feel. We know it's even harder when it comes to children. Therefore, we are dedicated to making sure that those visits are comfortable and relaxing. Our entire team is dedicated to providing you and your family with excellent, personalized care.