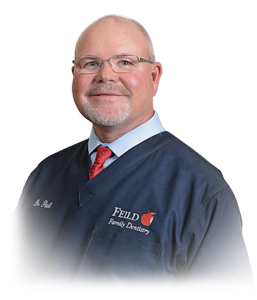 Ever since I opened my practice from the ground up in 1983, my passion has always been to create a warm, caring atmosphere while delivering the best oral health care to my patients. It truly is the hallmark of our practice.
My team and I focus keenly to allow our patients to be as relaxed as possible and get the best dental care anyone could receive. It sounds basic, but it takes hard work and dedication to achieve these seemingly simple goals. From the moment you walk through our doors, we are dedicated to changing your mind about how dental care should be.
Education & Training
I received my training at the University of Maryland, School of Dentistry and belong to a variety of organized dental societies and study clubs to further my education. We constantly incorporate new technology and techniques into our treatment.
Family Legacy
My son, Matthew, has worked in our office since 2010. It is so exciting to work with him and know that our practice is in good hands for a long time. Our philosophy and goals match and complement each other extremely well.
Giving Back to Maryland
My wife, Susan, and I have lived in the Phoenix, Maryland, area for over 30 years. In addition to Matt we have two other wonderful boys. We are involved in our community through church and other organizations. We are so fortunate to work and live in such a nice area.