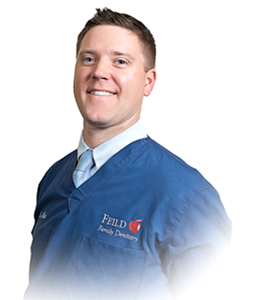 I was born and raised in Phoenix, Maryland, and grew up with two brothers, Andrew and Mark. As a child I found myself totally fascinated with sports. Whether it was basketball, golf or lacrosse, I loved being part of a team and the thrill of competition. I attended the St. Johns Evangelist Catholic School from kindergarten through fifth grade. From there I moved on to Boys Latin School of Maryland where I eventually graduated in 2002. At Boys Latin, I excelled in soccer, basketball and lacrosse, becoming a ten letter varsity athlete. For college I attended the Johns Hopkins University for whom I played lacrosse from 2003 to 2006. I was fortunate enough to win a National Championship in 2005 and be a Senior Co-Captain in 2006. I can tell you that one of the neatest things about winning a National Championship is going to the White House and meeting the President.
From Student Athlete to Dentist
From there I was accepted into the University of Maryland Dental School. I graduated in 2010 and immediately started working at Feild Family Dentistry with my father. My wife Natalie and I have two children, Abigail and Taylor. We currently live in Phoenix, Maryland.
My interest in dentistry began when I was a young boy going to see my dad at the office. It was always fun to get my teeth cleaned and grab as many prizes as I could when walking out. As I became old enough to understand more about what my father did every day, I became more and more interested in the profession. The interaction with patients and staff was something my personality was drawn to.
With the newer technology making tremendous strides in the profession, this career path was best suited for me. While in dental school I was given a chance to really see what dentistry had to offer. I grasped many aspects such as implants, veneers/cosmetics, and periodontal surgery. I look forward to providing dental care to patients of all ages, as well as taking part in community service throughout the area.